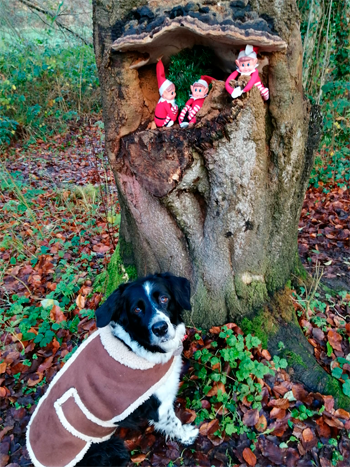 Pet retailer of the year Jollyes claims its new store at Newtownabbey will be the first retail outlet in Northern Ireland's history to be officially opened by a dog.
The celebrations will take place at 10am on Saturday, December 11, when 11-year-old Juno, joined by owner Noel Conlon from Frozzys and Game of Thrones actor Ian McElhinney, will open the store by biting through a string of sausages
Jollyes' new Newtownabbey store is only the third in Northern Ireland to feature a Pamper & Groom Spa, and after the official opening Juno will head inside for a much deserved 'Groom of Thrones'.
Customers can join in the fun on opening day with by getting their picture taken with their own pets wearing Christmas jumpers at a mirror photo, and 100 visitors will get a Jollyes goody bag.
The store opens as Jollyes revealed plans to invest £325,000 in Northern Ireland to open new stores and support key suppliers across the island of Ireland.
The retailer, which already has 12 stores in Northern Ireland, making it the country's leading pet retailer, has a strong Northern Ireland and Republic of Ireland supply base for all its 70 stores across the UK and is also planning to step up investment with partners to help support its current growth.
Laura Hadden, regional manager for Jollyes in Northern Ireland and Scotland, can't wait to get the store open.
"We're going to be working around the clock between now and Saturday to get the store up and running and we look forward to welcoming customers new and old alike in our new Newtownabbey location."
Next year Jollyes will also open a new store in Cookstown as it steps up its presence in Northern Ireland.