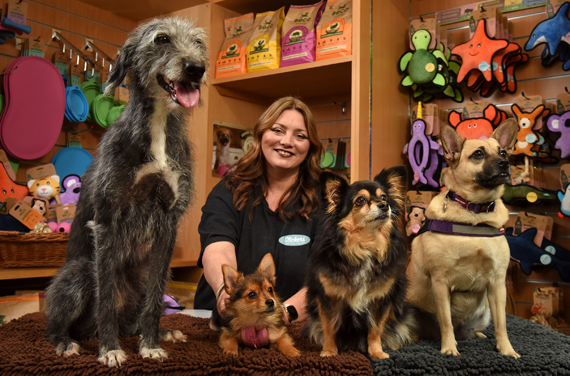 Slickers Dog House in Padstow has picked up the title of Britain's Favourite Independent Pet Shop after a nationwide search.
Nominated by the public, hundreds of independent pet shops battled it out to win the award established by sustainable pet brand Beco.
Slickers Dog House received widespread nominations that celebrated its ethos, and knowledgeable staff. The judges were also impressed with the store's variety of quality products, and owner Lisa Hope's dedication to only stocking eco-friendly items.
George Bramble, founder of Beco, said: "Britain has always been a nation of dog lovers, but never more so than since the start of the pandemic, with millions more people choosing to become pet owners.  With the Beco Award, we wanted to celebrate the incredible work independent pet shops across the country do to look after our beloved pets, and especially whilst trying to look after the planet at the same time, and we are thrilled to have found such a worthy winner in Slickers Dog House."
Lisa Hope commented: "I'm overjoyed to have won this award – the Padstow dog community is so important to me, and I love being able to look after them with my brilliant team. We are real nature lovers, and so being able to encourage others to keep sustainability at the heart of their lives with their dogs is a real privilege."
Andrew Goodacre, chief executive of British Independent Retailers' Association, said: "Congratulations to Slickers Dog House. Pet ownership has increased during this pandemic and I believe that independent pet shops now have an even more important role in the local communities."
The runners up were: London – Forest Pet Foods; East – Grumpy's, Cambridge; North – Stef's Pet Pantry, Yorkshire; West – The Healthy Pet Shop, Devon; Central – Purdy's, Coventry.