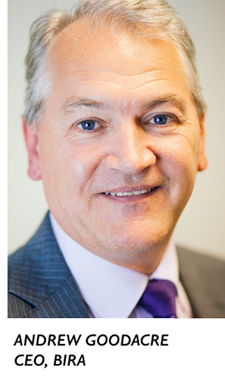 An exclusive members' survey by the British Independent Retailers Association revealed many business owners had experienced 'better than expected' trade following the reopening of non-essential shops.
And Bira's CEO Andrew Goodacre has welcomed the reopening of the hospitality industry – on July 4 in England – as it will further support independent retailers.
The members' survey was carried out to assess how retailers had fared following the reopening of non-essential shops in England on Monday this week (June 15).
Key findings include:
* More than one fifth (22.3%) of respondents enjoyed more than 100% better sales than they would have expected pre-covid-19; 15% had between 75-100% of expected sales compared with before the crisis. Just 11% had only taken 0-25% of predicted sales
* Almost 90% (89.3%) had implemented social distancing measures inside their premises
* 63% had some sort of social distancing measures outside the premises – and had better sales because of it.
Looking ahead, 30% of respondents feel 'fully prepared' for a second lockdown (national or regional), while 49.5% feel 'somewhat prepared' if restrictions are implemented again.
Andrew Goodacre said: "The results were encouraging but also highlighted fragile consumer confidence. "
"We welcome the reopening of the hospitality sector in England on July 4, but more help is needed for independent retailers moving forward, such as a reduction in VAT."