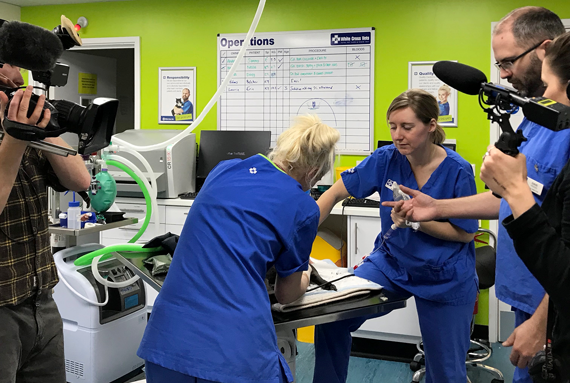 Staff and patients at a veterinary practice are set to star in a CBBC television series.
Filming at White Cross Vets, in Handsworth, Sheffield, started in February for 'The Pets Factor', made by TV production company True North.
The series features vets going about their day-to-day work – both in consultations and operations – dealing with a variety of cases from the routine to the extraordinary.
Previous cases on the show have included a dog that had eaten too many grapes, a constipated snake, a Labrador with a stick wedged in its palate and a cat with a long piece of grass stuck up its nose.
Clinic director Dave Hough, who features on the show, said: "What we see every day is so varied, and we are driven by our love of pets and the ability to help heal them. It's a real delight to think that our work will be seen on television and hopefully inspire the next generation of vets, nurses and support staff to work in this really rewarding profession."
The series is due to air on CBBC later this year.