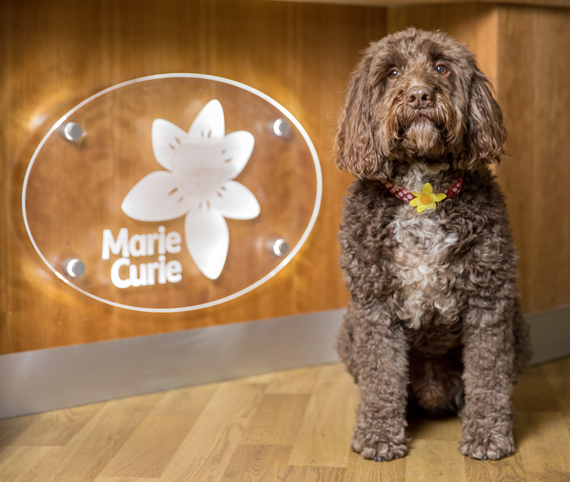 Pets at Home has launched a daffodil collar charm for pets to support Marie Curie's Great Daffodil Appeal.
The new charm, modeled by Dennis, a cockapoo Pets as Therapy dog, is being sold nationwide in Pets at Home stores.
Peter Pritchard, Pets at Home CEO, said: "We are delighted to be working with Marie Curie to help the UK's pets support such a fantastic charity…
"We are already absolutely staggered by the response of our customers and their pets to the charm and we hope the new modelling shots from Dennis can inspire more pet owners to buy a charm and help people living with a terminal illness across the UK."
Owners can take a photo of their pet wearing the daffodil collar charm and share support using #PetsWithDaffodils.