A high street bank's point-of-sale card payment system has been helping small businesses adapt to revised ways of working due to the coronavirus pandemic.
The Tyl payment solution from NatWest is specifically aimed at small firms, making it easier for them to accept contactless, remote and mobile payments.
Through next-day working settlement, Tyl also allows businesses to maintain cashflow during the covid recovery process.
One small business that switched to Tyl during the pandemic was Allers Farm Kennels and Cattery, a boarding establishment and grooming parlour in High Blantyre, Scotland.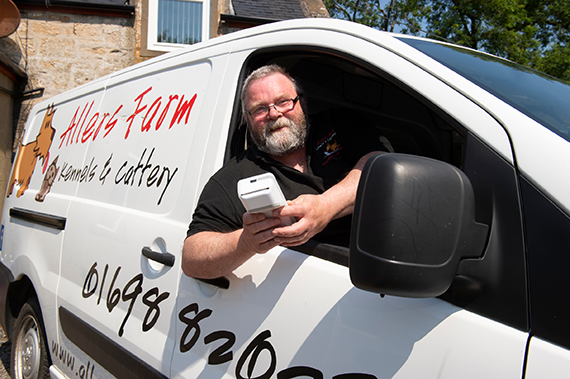 Owned and run by Alan and Morag Reardon since 1991, the farm had built a strong reputation for top-quality care for dogs and cats. However, as coronavirus struck, it experienced a significant drop in demand as holidays were cancelled and fewer animals needed boarding care.
This was putting pressure on profit margins and cash flow management and the Reardon's realised they needed a solution.
They switched to Tyl after learning about the next-day working settlement terms, easy-to-use payment system and capability to accept mobile, online and card transactions while adhering to social distancing guidelines.
Following a swift on-boarding process, Alan was able to introduce Tyl into the business quickly and efficiently, making savings that helped see the business through challenging times.
Alan said: After looking to change payment systems for a while we chose Tyl. Receiving the money in our account the next day has been vital for maintaining cash flow during covid-19 and, at a time when every penny is crucial, the reduced fees have allowed us to keep hold of more of our money per transaction."
Mike Elliff, Tyl CEO, said: "Tyl is an innovative new payment service for our small business customers. We aim to help our customers to adapt to a world of social distancing and remote shopping, equipping them with the tools they need to be successful now and in the future."