The pet care industry has seen steady growth, and with projections that it will soar past £4.6bn in 2020, it's fast becoming an industry for entrepreneurs. The franchise model – where people can start a business using the same brand and business model as a larger, well-established corporation – has been particularly popular, says James Fell
Franchising as a whole continues to see success; business units working under this model generated more than £17.2bn in 2018, and it's not hard to see why. With a 97% success rate, franchising is preferable to many would-be entrepreneurs compared to the daunting prospect of establishing a start-up.
Franchising allows franchisees to benefit from brand identity, a proven strategy and a framework of support to help them achieve their goals. There are a multitude of businesses in the pet care industry that have embraced this model to help spread their services further to reach more customers and pets and enable those who want to do the same to do so.
Home-based convenience
The most popular option for franchising within pet care relates to essential services and training, and key to this is convenience. With so many pet owners leading busy lives, they need to find a pet care provider who fits their schedule and can come directly to them.
One of the biggest franchises in pet care is Petpals. This provides core services for dogs, including walking, sitting and home boarding. The franchise model has allowed Petpals to expand across the country and help even more pet owners. Some franchises also offer services such as microchipping.
Home-based and local services lend themselves to the franchise model for two reasons.
First, these businesses can grow more quickly by providing convenient care that people want, something that's rarely available from large providers.
Second, franchisees benefit from the proven track record of the parent brand. Of course, what also makes franchises so appealing for entrepreneurs is the flexibility – there is little need to restrict yourself to any one location and the hours you work are entirely up to you.
Pet food franchises
Businesses like Oscar Pet Food use a franchise network to further spread its reach across the country. Oscar has been operating a franchise model for 20 years and makes sure its franchisees are properly licensed to operate and deliver pet food to their customers.
The brand also works with the Centre of Applied Pet Ethology (COAPE), a body that provides courses on clinical nutrition and behavioural therapy for companion animals, to develop its CertCan course. This course trains Oscar franchise owners in pet nutrition and well-being, positioning them as experts in pet care who can use this as a unique selling point to customers. After all, what dedicated pet owner doesn't want the best for their family?
This is an example of a brand that invests in its business at all levels, which includes supporting its franchise network. To ensure that new businesses set up under its brand umbrella are successful, Oscar has pledged £2,000 worth of free marketing support to each of its new franchisees in 2019.
Like with many other pet care franchises, its franchisees are able to operate from home in a mobile business that goes to customers where they need them. With their own van, they can travel around their designated area to provide pet food and a range of accessories.
Pet franchisees are able to offer clients flexibility in location and a personal service. This makes the franchise model a mutually beneficial arrangement – the customer receives a personalised and high-quality service, while the business owner enjoys continued success and the freedom of running a business they're passionate about. We wouldn't be surprised if 2019 sees the number of pet care franchises grow rapidly.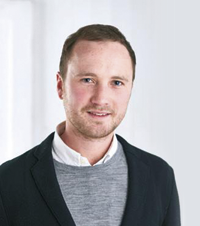 James Fell is Online Business Editor at Aceville Publications, overseeing digital projects for What Franchise and Global Franchise. He's passionate about writing about business and the future of franchising.