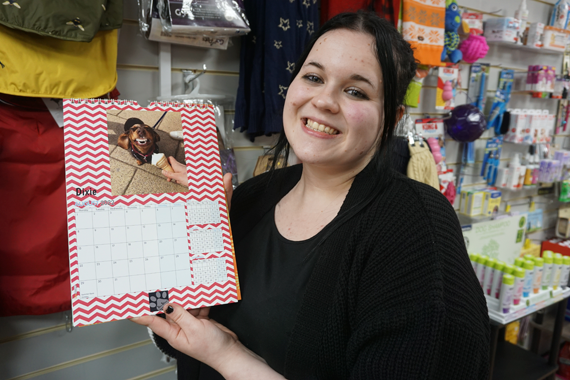 A pet store owner's business is going from strength to strength following her decision to study for a business degree during the lockdown period.
Lucy Martin-Hall studied Animal Management at college before opening Leo Libra Pet Supplies at the Dundas Indoor Market in Middlesbrough in 2018. She has now just completed an Open University degree in Business and Marketing through Middlesbrough College to further supplement her business skills.
Lucy grew up surrounded by pets and, as well as her studies, did voluntary work at animal shelters and vets before opening her own business.
She said: "I started it to be my own boss and I was confident that I knew about animals. I was less certain about running a business, but I'm not alone.  The majority of businesses in the UK are small businesses and they contribute such a massive amount to the economy.
"A young family might come to the shop and perhaps they don't know much. I'm able to point them in the direction and I hope the children will grow up loving animals."
The additional study has encouraged her to think about wider aspects of her business such as marketing. She has also learned how to ice birthday cakes for customers' pets, as well as running a Christmas competition, which asked owners to choose the best pet pictures for a Leo Libra 2022 calendar.
David Harris, the manager of Dundas Indoor Market, said Leo Libra provides customers with a service they can't find anywhere else. He said: "It's more than a shop, it's a real college of knowledge.  Lucy is a perfect example of the type of independent trader we encourage here.
"She has an incredible knowledge about animals and pet welfare and was determined to channel her passion through a business. She deserves huge credit for working so hard and the result is there to see for any pet owner who visits her shop."