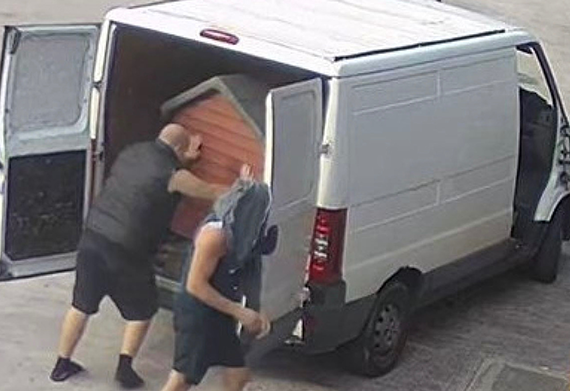 A shop owner has posted CCTV footage of a burglary on social media in a bid to track down two men who stole a dog kennel from outside its premises.
The men were seen driving up to Rawsome Pets in Oldham in a white van before loading the kennel into the back of the vehicle.
As well as the video footage the pet shop also posted screengrabs of the thieves on Facebook.
The images were accompanied by the following message: "We'd appreciate a quick share to see if Facebook can help find this flip flop-wearing scumbag and his mate who stole our kennel on Thursday 27 August shortly after closing. Police have been notified."
The social media post brought an immediate response from the public with more than 30 people commenting on the theft. It was also shared by 287 people.
One person wrote: "I cannot believe the nerve of them," while another said: "Disgusting…I am so sorry this has happened to you."
In a later social media post Ransome Pets said: "Thanks to all those who shared the post. Police are still investigating and we've had several positive leads."