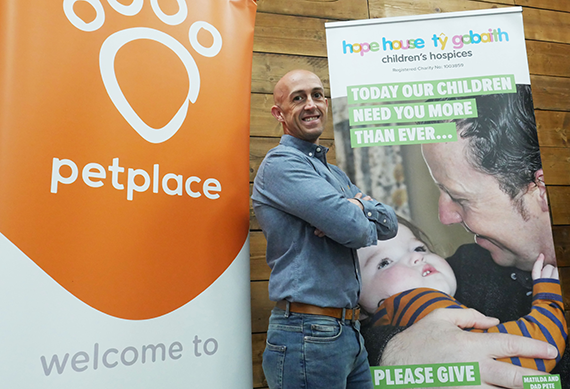 Petplace has teamed up with a children's hospice charity to offer prizes of £5,000 for its Summer Bumper Raffle.
The North Wales and Shropshire-based pet retailer is supporting Hope House and TÅ· Gobaith children's hospices as they look to support terminally ill children and young adults and their families.
The raffle will offer a first prize of £3,000, a second prize of £1,500 and a third prize of £500. Raffle tickets costing £1 each are available from the charity until June 21.
It costs £6.5m a year to run the hospices and make sure that those who need care the most have access to it.
Simi Epstein, director of fundraising at Hope House and TÅ· Gobaith, said: "The pandemic has had an unprecedented impact on our finances and we cannot be sure what the future holds.
"What is certain is that there are families who need our support now and in the future. One mum recently said to me 'the future is uncertain but we feel safe and we are not alone'.
"I would like to thank Petplace for their generosity in sponsoring the raffle, which allows us to offer great prizes and a great incentive for people to purchase a ticket."
Sion Pritchard, managing director of Petplace, said: "We've had a great relationship with Hope House and TÅ· Gobaith for a number of years. It is a charity that means a great deal to us and to our community. It's a truly special place that we are honoured to support."