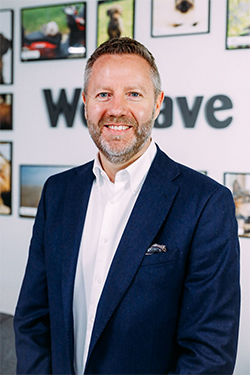 Animal rescue centres across the UK benefited from a donation of £550,000 from Pets at Home following its Share the Love initiative over Valentine's weekend.
Through its charity Support Adoption for Pets, the retail group surprised 278 welfare organisations with a donation of £2,000 each to recognise their important work throughout the covid-19 pandemic.
The Share the Love contribution takes Pets at Home's donations to rescue centres to £2.75m since the first UK lockdown was introduced last March.
Support Adoption for Pets has received a record-breaking number of applications to its grant programme in the past few months as vital pet protection services have become stretched by a fall in charitable donations.
Peter Pritchard, CEO at Pets at Home, said: "We are delighted that our charitable donations have been able to support and reward the hard work that the country's rescue centres have selflessly offered during this difficult time. Through our Share the Love donations, we wanted to surprise these centres and recognise all that they do to support animals in need."
GRANT PROGRAMME
Since March 2020, Pets at Home has supported rescues with over £830,000 as part of the grant programme, donated over £651,000 with its Santa Paws campaign, and provided summer donations of over £323,000. This year will also see Support Adoption for Pets topping up its emergency funding by £400,000, which will enable the UK's rescue centres to apply for grants on a week-by-week basis with the charity able to react accordingly.
"This year has been hugely challenging for all and rescue centres throughout the country have really felt the impact of covid-19," said Giles Webber, CEO at Birmingham Dogs Home. "We're incredibly grateful for this generous donation and look forward to putting it to good use, ensuring that our team can continue doing the important job of supporting and protecting animals in need."