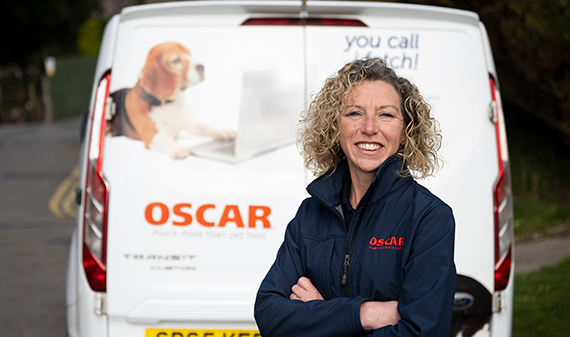 Pet food business Oscar says there has never been a better time to consider a franchise opportunity.
"The pet industry is a vibrant growth market and provides an excellent business opportunity," a spokesman said. "It's no surprise it attracts significant interest when there is a growing tendency for individuals wanting to work with pets."
Since the start of the pandemic, a total of 3.2 million households have acquired a pet, according to the Pet Food Manufacturers' Association. With the boom in pet ownership, there are now 34 million pets in the UK including 12 million cats and 12 million dogs, 3.2 million small mammals such as guinea pigs and hamsters, three million birds and 1.5 million reptiles plus five million aquaria. This equates to 17 million households (59%) responsible for a pet's welfare.
Oscar's nationwide network of local nutritional advisors delivers a range of pet foods (including small animal, wild bird and fish food), treats, boredom-busting toys, healthcare and pet accessories straight to owners' doors.
The company says that 'as the demand for safe home-delivery of quality pet food increases', it is looking to expand its network of franchisees across the UK.