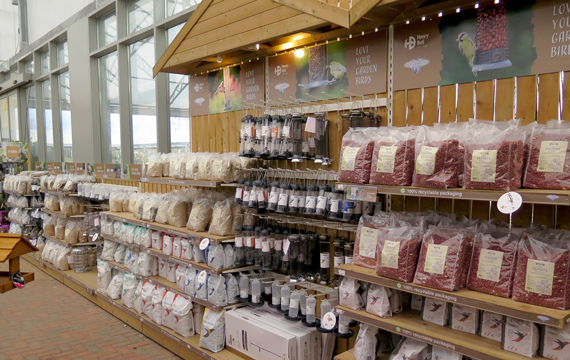 Pet, wild bird food and accessories manufacturer Henry Bell Wild Bird Care has won an exclusive contract with Blue Diamond, one of the largest garden centre retail groups in the UK and Channel Islands.
The pet product business has reached an agreement to produce Blue Diamond's wild bird food own label products as well as supplying its full wild bird care range.
As of this month (February), Henry Bell will be producing and supplying Blue Diamond with own label products, including new bulk 12.55kg sizes in Garden Banquet, Gourmet Crumble, Finest Peanuts and Finest Sunflower Hearts. The full own label range for Blue Diamond comes in 100% recyclable packaging.
Additionally, the full range of Henry Bell Wild Bird Care products will be available at 37 nationwide Blue Diamond garden centres. Products include Wild Bird Feeders, Feeding Stations, a Decorative Feeder Collection, Nest Boxes, a broad range of feeds including Seed Mixes, Straight Foods, Fat Balls and Suet Bites & Cakes, and the most recent addition, the Sterling Collection.
EXCITING TIME
Tom Scribbins, category manager of pets and wild bird at Blue Diamond, said: "It is an exciting time for us as we are growing our range of quality own label products. We are delighted that Henry Bell will be our partners in this next chapter for wild bird care at Blue Diamond. Henry Bell's catalogue of bird food and feeders will sit alongside our own label and will complement each other perfectly."
Thomas Lee, managing director of Henry Bell & Co, added: "We are delighted to be the primary wild bird care supplier for Blue Diamond. Henry Bell has a long heritage in producing private label wild bird food, so it's a privilege to be partnering with Blue Diamond to provide their loyal customers with premium produce – both own label and our extensive Henry Bell Wild Bird Care range."
Blue Diamond Group began in 1904 with the formation of the Fruit Export Company. It is now one of the UK's largest garden centre groups, with 37 outlets throughout the UK and in the Channel Islands.