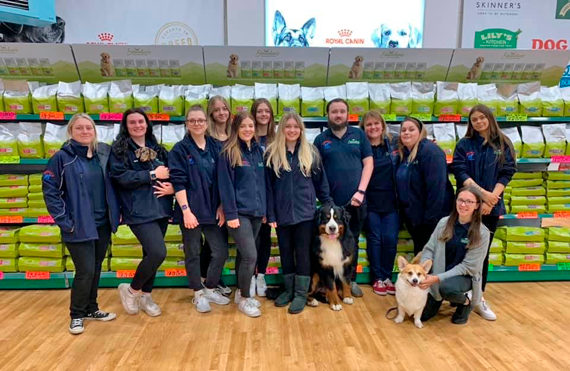 Derby independent pet superstore Trusty Pet Supplies has been named as Natures Menu 'Retailer of the Month' for February.
The award was in recognition of the store's customer service and growth throughout the pandemic, according to the manufacturer.
Trusty Pet Supplies retained its customer base during the pandemic through a loyalty card scheme and by ensuring the warehouse store remained open as much as possible. Blessed with a large floor space, the retailer was able to implement strict safe-shopping distancing guidelines without hindering footfall.
Trusty Pet Supplies has been trading since 1999, with its first store opening in Mickleover in 2006. The company currently operates out of three large warehouses, with one warehouse being converted in 2021 into the Trusty Superstore, with 7,500 sq ft of floor space and more than 35 freezers for raw food.
Hannah Edmondson, owner and director of Trusty Pet Supplies, said: "We are a three-generation family run business, and our customer service is well recognised in our shops and online.
"It is incredibly humbling to be awarded Retailer of the Month by such a well-renowned company like Natures Menu. We stock their full range in our store and online, and we frequently sell their products in great quantities, so we have built a really great relationship with the trade team."
Through the awards scheme, Natures Menu aims to celebrate the work of retailers across the pet industry that have adapted to implement outstanding safety measures since the start of the pandemic.