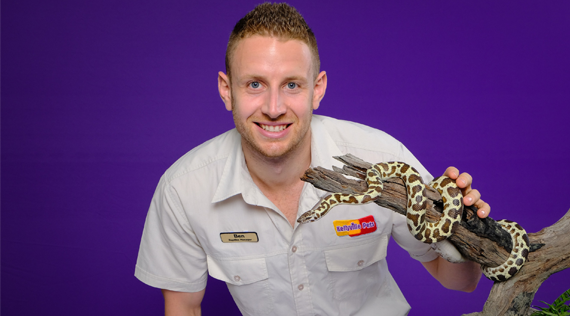 An Australian independent pet store has launched what it believes is the world's first online masterclass for current and prospective owners of reptiles.
Kellyville Pets, which claims to be Australia's largest independent pet store and animal welfare advocate, has created 'Petopia', an online pet education, conservation, and exploration platform, which features the Reptile Masterclass series of courses for reptile owners.
The series teaches prospective and existing reptile carers how to successfully look after animals such as bearded dragons, pythons, frogs and turtles in captivity.
Each Masterclass includes over two hours of content and is divided into chapters focussing on topics including natural history, anatomy, habitat, general husbandry, diet, and conservation.
According to Kellyville Pets General Manager Richard Sheen, the Reptile Masterclasses were created in response to changes in the market caused by the Covid-19 pandemic.
He said: "Reptiles have always been a popular pet as they don't require a large space to live, they leave no mess, they don't smell, and make no noise. But over the past year and a half, we have seen a huge increase in the interest surrounding these unique pets.
"Unfortunately, because of the Covid-19 pandemic, new reptile keepers couldn't partake in our in-store reptile courses that we have been operating for the past 25 years and there were no similar options offered online."