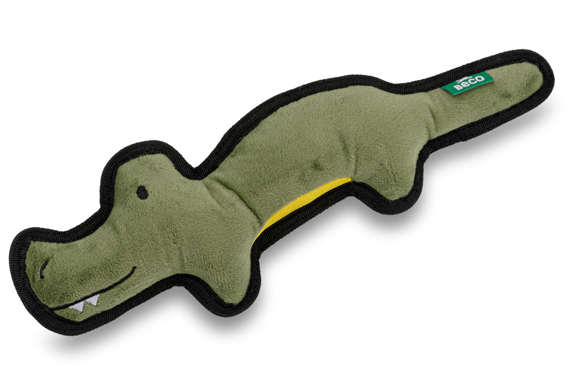 Beco has launched a range of dog toys made from recycled materials.
The new range of Rough & Tough toys are made from a mix of recycled materials, including up to six recycled plastic bottles in each toy.
The panels on each toy are woven together with double stitching and reinforced with two layers of cloth to ensure durability even with the strongest dog.
The range comprises 11 new toys including Crocodile, Spider, Kangaroo, Shark and Narwhal, with an RRP of £8.99.