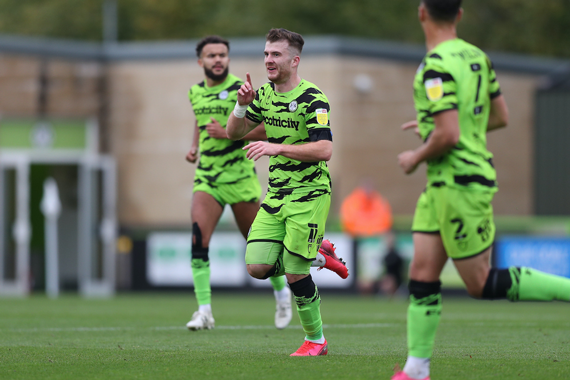 Forest Green Rovers
The world's greenest football club – Forest Green Rovers – has announced a new, pawsome partnership with award-winning plant-based vegan pet-food and petcare brand, HOWND.
The collaboration will see the two working together to 'bark out' the benefits of plant-based options for furry four-legged friends through LED advertising on match days and brand partnerships during the season.
Founded in 2015, HOWND is a vegan, planet-conscious product for dogs – and they've spotted the 'pet-ential' to transform the dog food industry. With 30% of livestock heading to our pet's food bowls, the brand has worked to provide an option for the UK's 12 million dogs.
Henry Staelens, CEO of Forest Green Rovers, said: "I have no doubt that football and pets will be closely ranked in terms of importance to our fans – and football fans in general.
"So, bringing a company like HOWND into our partnership mix, who focus on pet food that is both planet-friendly and healthy, was an obvious partnership for us – we look forward to seeing it evolve over the seasons."
Mark Hirschel, commercial director and co-founder of HOWND, added: "Football may not be the first thing that comes to mind when you're a vegan brand for dogs, but this is something uniquely special for us.
"To have the opportunity to partner with FGR, an incredibly 'green' football club from top to bottom, shows how like-minded brands can work together for the better good. I couldn't be more impressed with FGR's sustainability measures; a 100% vegan football club, eco-friendly stadium innovations, the list goes on.
"Our three-year partnership to be their official vegan pet food partner is an exciting achievement for HOWND and we look forward to the wealth of opportunities it will bring. Let's just call this a 'match day' made in heaven."