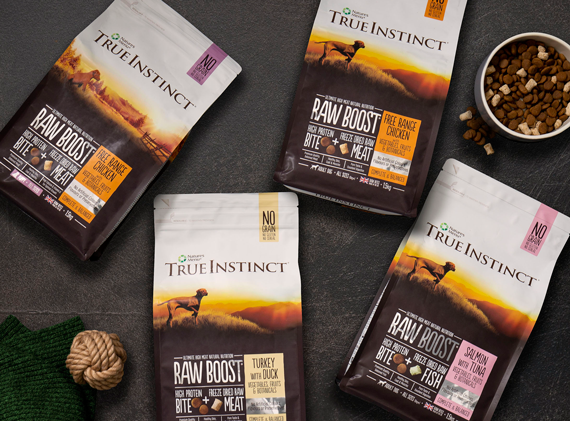 True Instinct, the raw, natural and freeze-dried food brand for dogs and cats, has officially launched in 450 Fressnapf stores in Germany and Austria with 42 SKUs.
The full range stocked in Fressnapf, as in the UK, is tailored for Medium/Large Breed Adult Dogs, Small Breed Adult Dogs, Puppies and Adult Cats with a selection of combinations including Turkey with Duck and Salmon with Tuna, as well as Free Range Chicken as a staple across all ranges.
There will be a number of materials provided to support the launch in-store including full gondola ends, which will be prominent near the till area, as well as introductory offers.
RAW AND NATURAL
Craig Taylor, managing director of True Instinct, said: "The health of pets is at the heart of everything we do and we are now bringing our expertise in raw and natural food in the UK market to Germany and Austria.
"We have worked tirelessly to create the ultimate high meat natural raw and raw inspired food that's nutritious and inspired by our pet's natural instincts – it's a super-premium product using healthy, honest ingredients, that we know cats and dogs love.
"We're delighted to be launching in Fressnapf and we look forward to hearing feedback from staff and customers alike."