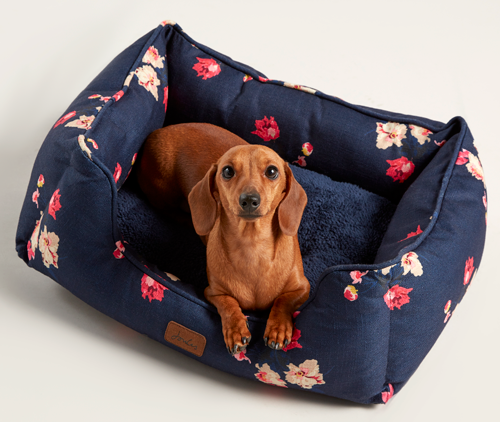 Pet product supplier Rosewood has partnered with premium clothing and homeware brand Joules to introduce an exclusive range of pet products.
Bringing together Rosewood's expertise in the pet product category and Joules' in-house-designed prints, the range features a collection of beds, collars and leads, coats, toys and accessories for dogs – all designed to complement the core Joulesranges.
Bev Panter, Shropshire-based Rosewood Pet Products' marketing director, said: "We're thrilled to be collaborating with Joules to launch a one-of-a-kind pet range for dogs.
"At Rosewood we understand that pets truly are part of the family and we're excited to introduce our customers to the new collections which feature Joules' iconic use of colour and print. The partnership creates a stylish and durable collection that not only looks good but will withstand everything a dog's life throws at it."
MUST-HAVE
Josie Will, Joules licensing manager, added: "We're delighted to have partnered with Rosewood Pet Products to further our lifestyle offering, bringing our customers and their furry friends the collection they've been waiting for. Rosewood's expertise coupled with Joules' stand-out designs and unique prints, have created the ultimate must-have collection."
The Joules Pet Collection by Rosewood consists of three unique collections:
– Floral: Featuring beds, mattresses and travel mats in Joules' Bircham Bloom floral print
– Coastal: A host of nautical-inspired designs, featuring a range of collars and leads, dog toys and showerproof coats. This range includes a coat designed to match the Joules Coast Jacket
– Heritage: Country-inspired collection featuring tweed mattresses and beds and premium plush toys.
The products are available via selected Joules stores, online at Joules.com and via selected retailers this month.