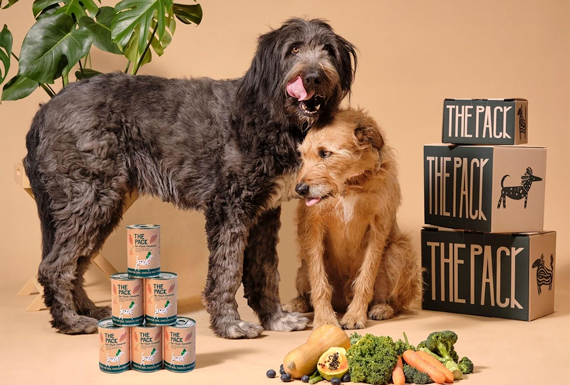 New plant-based pet food company The Pack has predicted that within the next 10 years, half of all dog owners will opt for a more planet-friendly meal.
Citing the 'rapidly evolving climate crisis' and a shift in consumer attitudes as the driving force behind the rise of what The Pack calls 'flexi-dogians' – a dog that eats mainly vegetarian and vegan food, with the occasional meat treat.
SUSTAINABILITY
Judy Nadel, co-founder of The Pack, said: "Pet parents are looking for more sustainable and healthy ways to feed their loved animal companions and human quality plant-based ingredients are coming to the forefront in pet-food. As pet-parents, we want the best for our pup and this means ingredients that do no harm to animals and the planet, while tasting delicious – and we think the nation will follow.
"We expect to see a big rise of flexi-dogians in the next few years, and believe 50% of all dogs in the UK will be flexi-dogian by 2030."
World Vegan Day (November 1) will coincide with the opening of the COP26 climate change conference in Glasgow, which aims to outline a global plan for climate action – and now the founders of The Pack are urging politicians to start seriously looking at what ends up on our pets' plates.
Damian Clarkson, co-founder at the Pack, said: "We are all living through an ecological crisis and a seismic shift in the pet-food industry can make a positive contribution to tackling the climate crisis."