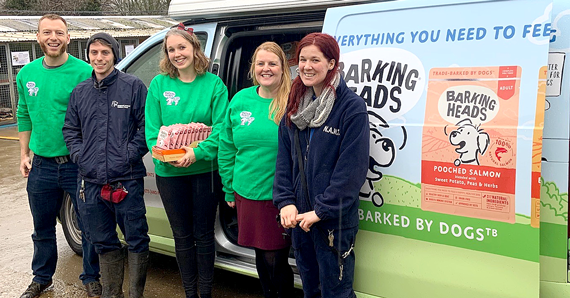 Pet Food UK, the company behind the Barking Heads, Meowing Heads and AATU brands, has donated more than 2,000 meals to rehoming charity the National Animal Welfare Trust.
Rejecting the office tradition of Secret Santa, the dog-obsessed team clubbed together to create gift bags filled with toys and hand-knitted blankets to supplement the food donation and to bring some Christmas joy to the residents and staff of the animal rehoming centre.
The National Animal Welfare Trust looks after cats, dogs, farm animals and other pets such as rabbits, lizards and guinea pigs. The charity, which relies on donations, struggles particularly in the winter months due to increased costs and more animals in need.
GRATEFUL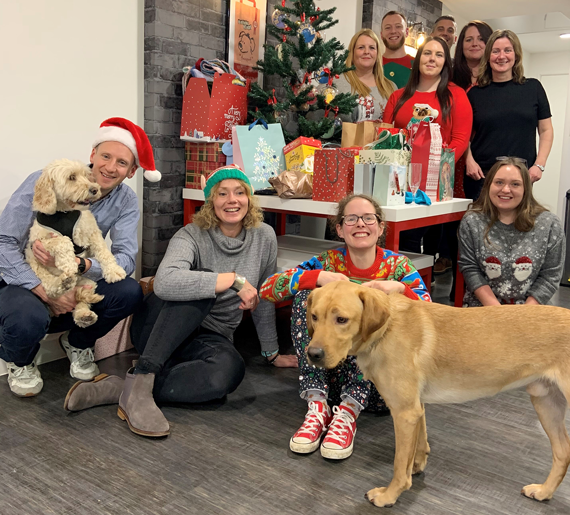 Jackie De Friez, Watford centre manager says: "We're so grateful to Pet Food UK for gifting us the delivery of Barking Heads. Food bills can be very expensive when you're looking after so many animals, so 2,000 meals will make such a difference to us. We are so grateful for the team's generosity – and the extra gifts of toys and treats have really made our Christmas."
Sarah Kaye, managing director of Pet Food UK, said: "We are delighted to have been able to support such a wonderful charity, which does a fantastic job finding the perfect home for the animals in their care. At Pet Food UK, our love of dogs goes beyond the product we make – they are the absolute core of our business. Doing something for animals who are still looking for the right family was something we passionately wanted to do this Christmas time."