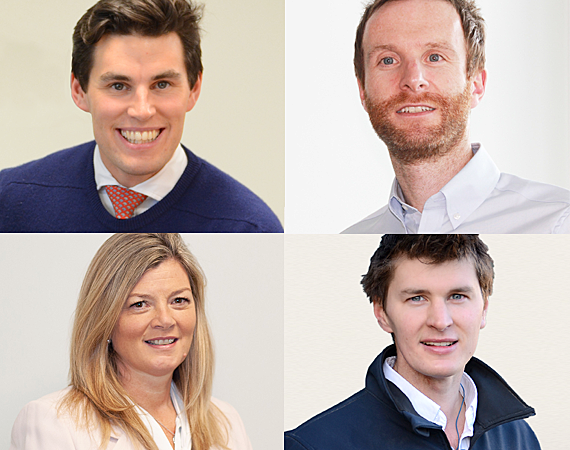 Clockwise from top left: James Bracewell, John Hewitt, William Bracewell and Lois Woods
GA Pet Food Partners has appointed four new directors.
Roger Bracewell, chairman of the Lancashire-based manufacturer said he was 'extremely pleased' with the appointments and the new directors would 'lead the company and help deliver success for our valued partners'.
He told pbwnews: "GA is built on the three core values of quality, integrity and innovation, and seeks to lead with these values every day.
"GA's expertise in pet food manufacturing is known throughout the world and our Freshtrusion process means we can provide partners with outstanding products using fresh meats collected at source.
CRUCIAL
"GA need visionary people to guide the company in the coming years, which is crucial in seeking to make and deliver the world's finest pet food.
"I am delighted that my two sons will join the board. James Bracewell will lead the company in its European expansion, with William Bracewell being responsible for manufacturing of all our products. Lois Woods joins as sales director in order to assist in building service and John Hewitt will lead our technical service team comprising marketing & design, nutrition, R&D, projects.
"At GA we understand the importance of not just providing fantastic product but also outstanding service and I am confident that we now have the leadership team able to build value for our partners."