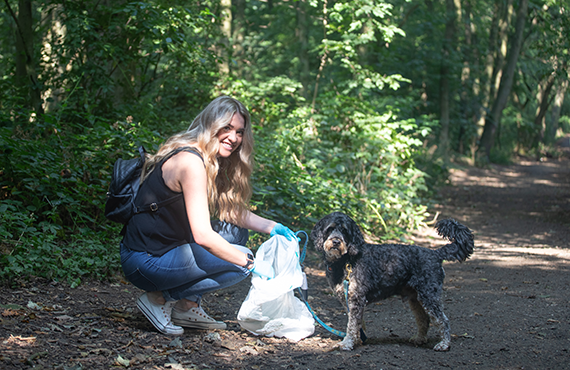 Pet firms PitPat and Adios Plastic have thrown their support behind a nationwide clean-up campaign over the August Bank Holiday.
The event has been organised by K9 Nation, an online app and marketplace that brings together dog owners and dog friendly businesses across the UK.
Dog lovers are being encouraged to get outside and help clean up local parks, walks, and dog-friendly areas while raising money for charity.
Last year, the clean-up campaign helped to raise £1,000 for DogsTrust with hundreds of dog owners and their pets showing their support and collecting litter during their daily walks.
K9 Nation Founder, Becky Baker, said: "We started the K9 Clean-up Campaign after I spent some time travelling around the country with my dog, Buddy. Everywhere we went, we found huge amounts of litter spoiling beautiful walks, and inquisitive dogs like Buddy find hard it to resist."
Proceeds from this year's event will go towards Support Dogs, a national charity who train and support specialist assistance dogs, helping people with various medical conditions to increase their independence and quality of life.