HOWND, which specialises in 'ethical' pet grooming and feeding products, has secured a £250,000 investment from Growth Lending to expand its product range and enter new markets.
The loan will also enable the business to increase its direct sales to customers, alongside sales through other retailers. The company has so far been funded via equity fundraising and this loan will support the firm in the run-up to its next funding round.
Founded by Mark Hirschel and Jo Amit in 2015, the Hertfordshire-based company has since pioneered 'cruelty-free, plant-based pet care'. The firm was founded on the premise that dogs can thrive without compromising the welfare of other animals if given products that are kind to the planet.
HOWND continues to grow, recently developing a new pipeline of products and recruiting experienced new members of staff. Tthe firm has ambitious plans to become a leader in the small but growing vegan pet products sector – plans that Growth Lending is confident it can achieve.
EXCITED
Growth Lending is a leading provider of fast, flexible and tailored funding for high-calibre B2B firms. The team – based in London, Manchester and Bristol – has decades of experience with institutional lenders, alternative finance and invoice discounting. The firm provided more than £80m of funding in 2020, including £64m under the government's CBILS initiative, and aims to be a £200m business by the end of 2021.
Mark Hirschel, co-founder of HOWND, said: "We are excited to be working with Growth Lending to continue our growth and develop more cruelty-free products that will help us to expand into new and exciting markets.
"The team believes in our vision and understands our ambitious plan to be a leader in the emerging vegan pet product industry. We're looking forward to building on this relationship and are grateful to Growth Lending for its continued support."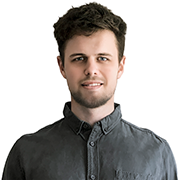 Julian Hornby
Julian Hornby, principal at Growth Lending, said: "HOWND has made fantastic progress in the past few years and continues to make a mark in this growing market with its innovative pet food and grooming products.
"The coming year looks very exciting for the business and we are delighted to have played a part in helping it to grow."