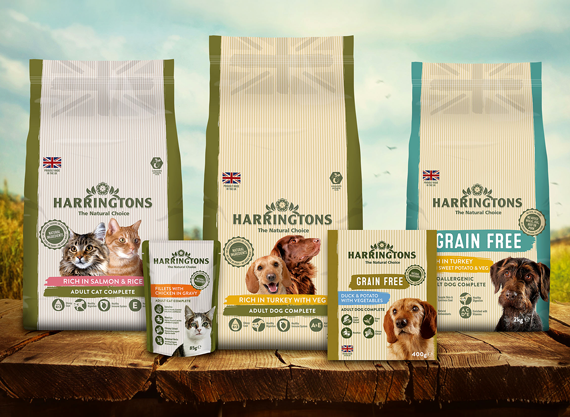 Inspired Pet Nutrition, home to the Wagg and Harrington's brands, has won the Branded Pet Food Supplier of the Year award for the second consecutive year as part of the annual Grocer Gold awards, organised by the Grocer magazine.
Managing director Richard Page said: "This award is very important for us as it is voted for by our direct buying customers. These buyers represent leading supermarkets, discounters, symbol groups, buying groups and wholesalers..
"They were asked to rate suppliers in terms of five key criteria. After assessing 318 suppliers in 37 categories, this list was then cut back to 12 super-categories. IPN was judged Branded Pet food Supplier for 2019."
This latest award follows on from IPN winning both the branded and own-label categories in The Grocer's 2018 supplier survey awards – while the Harringtons brand was also shortlisted in the brand of the year category at The Grocer's 2018 Gold Awards.
More recently, Harringtons Wet Food and Wagg Peanut Butter Cookies won the dog food and pet treats categories respectively at the 2019 Product of the Year awards, the world's largest consumer voted survey which each year identifies Britain's best-loved products.
"These awards add up to a very powerful endorsement from our customers for our strong growth, healthy brands and commitment to customer service," added Richard.  "We have invested some £60-million at our three production sites over recent years including new facilities in Wales which has enabled us to bring quality wet food production for Harringtons and Wagg in-house."
IPN will continue to invest in its popular and fast-growing brands.  On the back of a significantly increased media spend, Harringtons is currently the biggest value growth contributor to the pet food category driving over £6 million of growth.  There are several more innovative new products under the Harringtons brand scheduled for launch during the year.