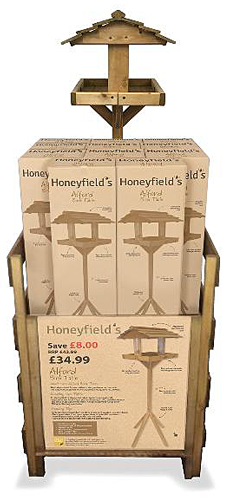 While the Marriage's name has not been present in its own right within garden centres until recently, its products certainly have – because the company has been supplying some of the UK's biggest bird care brands over the last few decades.
Now it has built its own brand – Honeyfield's – into an 'authority' on environmentally-friendly wild bird care.
Marriage's has been around since 1824 and has continued to innovate and grow, while keeping its traditional values at the heart of everything it does.
Over the past 12 months, the company's Honeyfield's range has doubled in size, with innovations in birdseed, treats and feeders. This expansion has been sparked by the growth of the brand in garden centres over the last few years, with the star of the show being the 'Nutribombs', which are fat balls without fillers, meaning no limestone, no calcium carbonate, no  sand, no chalk and no clay, unlike some other fat balls on the market. Marriage's says sales of these products have 'exploded' and that this 'isn't surprising as, in palatability tests, the Nutribomb beat every other major player on the market'.
NATURAL PROGRESSION
Honeyfield's is now a familiar sight at trade shows and this year's Glee was no exception. The stand, which showcased the brand's variety of wild bird and feeders, also highlighted its expanded range including its new range of wild bird tables and wild bird nest boxes, all made in the UK from FSC timber.
The bird tables are a natural progression for the brand and Marriage's said each product underwent an extensive new product development process to ensure the best quality for consumers and the best in-store space optimisation for retailers. The bird tables are flat-packed, predrilled and marked for easy self-assembly, then presented in a box and shipped to retailers in a pre-filled quarter pallet display.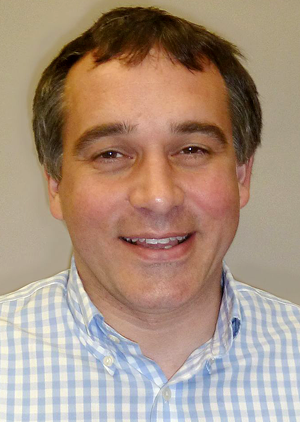 Sam Marriage, managing director, said: "We had a brilliant Glee and we were able to have meaningful conversations with the major garden centre groups about the coming season. I am very excited to see that the market is becoming more and more innovative in how we serve retailers, consumers and wild birds."
As part of its stand at Glee, Marriage's demonstrated why it is one of the most eco-friendly wild bird care companies on the market, sharing its stand with the RSPB  – to which it supplies Fair to Nature wild birdseed and Bird & Wild Bird Friendly Coffee.
COUNTRYSIDE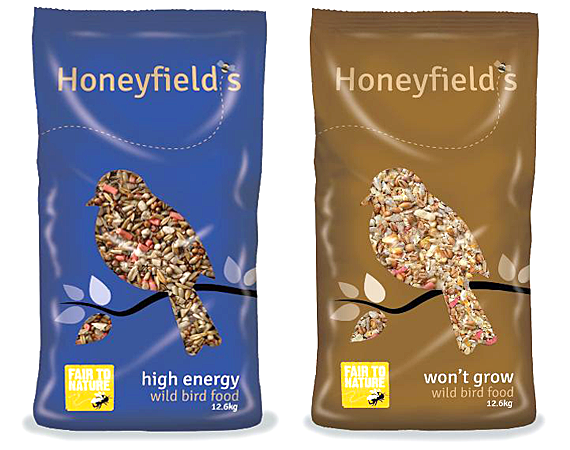 Marriage's was the first supplier of Fair to Nature Birdseed in the UK. To be awarded the Fair to Nature accreditation, companies must commit to – where the ingredients allow – using cereals and other seeds grown on Fair to Nature farms. These farms grow special areas of seed-bearing crops to provide food for farmland bird species, such as linnets, skylarks, and buntings – especially important during the cold winter months and into early spring when the birds are getting ready to nest and breed. This means that Honeyfield's Wild Bird Food not only feeds the birds in the garden but looks after the birds in our countryside, too.
"This is an incredibly important step to ensuring the conservation of wildlife, with butterflies decreasing by 72% in the past decade and fewer than one million hedgehogs left in the UK," said Sam.
Marriage's, the supplier of seed for both Honeyfield's and the RSPB, both of which bear the Fair to Nature accreditation, says it has taken its sustainability pledge to another level with its Pick & Mix Eco-Fill Tubs. These tubs have taken inspiration from zero waste and bulk shops and encourage consumers to use a 'tub for life' to refill their birdseed instead of purchasing bags of birdseed every time they shop.
Sam explained: "In todays modern world, 61% of consumers say they're likely to switch to a brand that is more environmentally friendly than their current brand. So, our commitment to reducing waste and providing Fair to Nature products truly resonates with the consumer."