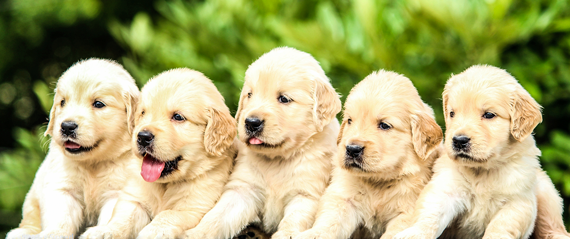 Building on the success of its Pet Club, leading pet food manufacturer Inspired Pet Nutrition (IPN) has now launched its first Harringtons Puppy Club.
By joining the club, members can access advice and tips including a series of 40 short videos featuring vet Peter Wright, who co-stars in the popular Yorkshire Vet TV series and started his career by working with the legendary vet and author Alf Wight – otherwise known as James Herriot.
Members receive monthly emails to guide them through the whole process starting from before their pup arrives, with advice on budgeting, where to buy from and puppy proofing your home and garden. Continuing for the first 12 months of ownership, guidance is also given on such topics as socialising with other dogs, vaccinations, teething and chewing, best feeding practice and possible allergies.
Megan Smithson, Harringtons assistant brand manager, said: "Nearly 25,000 dog lovers have registered with our Pet Club and we are confident that Puppy Club will strike a similar chord and become equally popular.  The club is not only for current puppy owners but potential future pet parents are also encouraged to sign up for early advice on their pup journey."
Through the professional input of people such as Peter and other experts like dog trainer Sarah Bartlett, Harringtons plans to create a hub of authoritative practical information that will cover the major milestones of a puppy's development up until its first birthday.
To join visit www.harringtonspetfood.com/pages/puppy-club