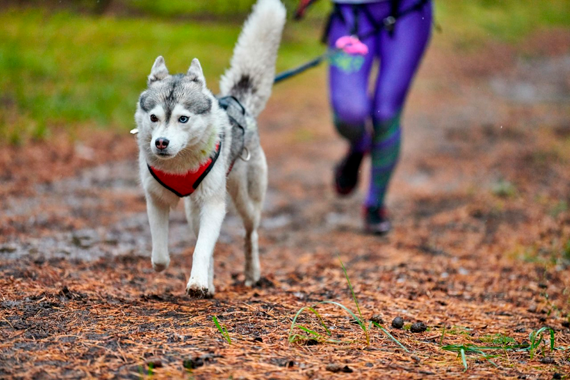 Burns Pet Nutrition has partnered with travel platform Dog Furiendly to encourage dog owners to take part in a free exercise programme.
The two companies have joined forces to create the Tail Wag to 5k event. From the week beginning January 23, the 12-week programme will encourage complete beginners to become more active and will seek to improve participants' stamina as they train to complete a 5km run with their dog.
Participants are also being encouraged to raise money for dog charity Broken Biscuits, the disabled animal advocacy organisation that works to treat and rehabilitate injured animals and restore their mobility.
As part of the charity campaign, both organisations have collaborated with human running experts RunWales and canicross (cross country running with dogs) experts Pawrunner to ensure the programme is tailored to support human fitness as well as maintaining the health and welfare of the canine participants.
John Burns, founder of Burns Pet Nutrition said "We believe that the key to feeling good and staying healthy for both dogs and humans is exercise. That's why we're thrilled to be teaming up with Dog Furiendly to create this exciting programme which will hopefully inspire owner and dog to both improve their stamina and overall level of fitness so that they can run a 5K together!"