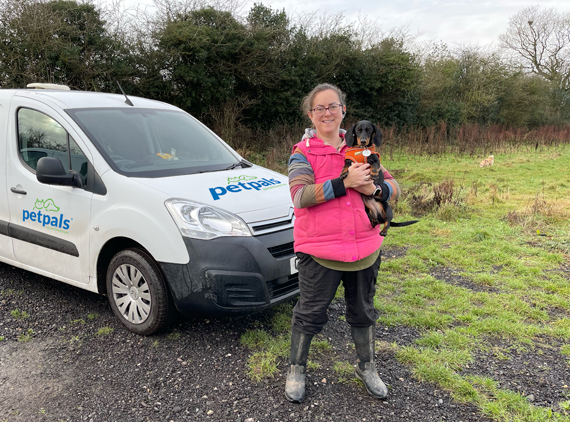 A Leicestershire pet care business owner is retiring after spending more than 10 years looking after the needs of pets in Loughborough and the surrounding area.
Tina Fisher has run Petpals Loughborough since November 2009 after spending 18 years in administrative roles. The franchise offers a range of services such as dog walking, pet sitting, and pet taxis for trips to local vets.
Due to ill health, Tina has made the difficult decision to retire from the business in March 2022 and the company is seeking a replacement franchisee who will continue her legacy in the local area.
Tina said: "We have a committed, determined and passionate team here at Petpals who make a real difference to the care of pets in the local community. I am so proud of what we have accomplished, and I cannot wait to see where the business goes in the future. To be able to go beyond the important service we offer and to contribute in a wider way by helping feed vulnerable animals with our annual Christmas food drive has been a particular highlight of mine.
"With the massive rise in pet ownership in the UK it has never been more important to have experts offering services who really love pets," she added. "I want to thank everyone who I have worked with at Petpals Loughborough for their immense contribution, and I'm really keen to offer my support to the next owner of the business."