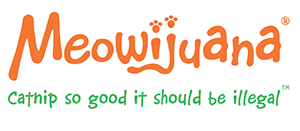 Meowijuana, a SmarterPaw brand, is continuing its expansion into Singapore with a new distribution partnership with Polygen Asia.
Polygen Asia, a supplier of premium pet supplies, is based in Trivex, Singapore and extensively distributes products throughout the country.
SmarterPaw's expansion of its award-winning Meowijuana products (cat treats, catnip blends, and cat toys with 100% natural catnip) into Asia is a first for the fast- growing US company. SmarterPaw says it will provide Polygen and the retailers it serves with an assortment of training, marketing and promotional support to help build awareness and drive revenue.
"We look forward to the opportunity to build our brand throughout Singapore and we are excited to step into 2021 with an exclusive distribution partnership with Polygen," said Scott Ragan, managing partner and CEO of Meowijuana and Smarter Paw.
Maurice Yeo, of Polygen, added: "At Polygen, we take great pride in sourcing premium pet products from ethical and responsible manufacturers, which makes our partnership with Meowijuana the perfect fit for all."