A new 'world-leading' scheme for commercial producers of raw pet food is in the final stages of production by the Pet Food Manufacturers' Association (PFMA).
The scheme, co-ordinated by independent providers KIWA, is designed to be an extra tool to support the safe production of raw pet food.
While the initiative for the scheme came from PFMA's 17 commercial raw pet food members, who account for 80% of the UK's raw pet food market, it has won full support from the wider PFMA membership for its forward-thinking approach to safety and standards.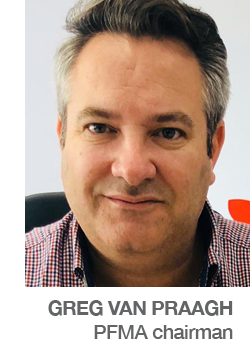 Greg Van Praagh, PFMA chairman, said: "In 2017, PFMA launched its Guidelines for the Manufacture of Raw Pet Food. This was our first best practice guideline, which we developed in conjunction with Defra, the Animal and Plant Health Agency (APHA) and the Food Standards Agency (FSA).
"The new certification scheme is a continuation of this work and is the gold standard for producing commercial raw pet food."
Michael Bellingham, PFMA chief executive, added: "Safety and standards are core elements of PFMA's Pet Food Vision and where we strive for excellence. It is through initiatives such as this that we continually seek to raise the bar."
The scheme will be available in the coming months.