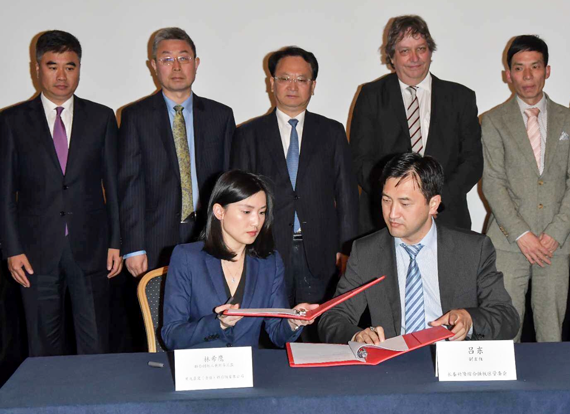 An agreement between the Pet Industry Federation's Chinese export partner, Best for Pets Supply Chain Co, and the Chinese provincial government of Jilin, will open exclusive export opportunities for PIF members who are looking to introduce their brand to the Chinese pet market.
The agreement, signed at the Institute of Directors, in London, last month, establishes the first Integrated pet trade industrial park project in China and aims to simplify the import process for overseas pet products.
The pet industrial park, based in the province of Jilin, will cover a full range of pet product and service-related industries, including pet product import and export, a product display and trading centre, a specialist pet cross-border supervision warehouse and professional logistics distribution. The centre will also accommodate and a showcase for pet services such as pet boarding, grooming and veterinary consultation, and pet education in order to support the exponential growth of pet ownership in China.
The zone will facilitate customs clearance, simplify the import process, shorten the time for examination and approval, and simplify the complexity of regulatory import procedures.
PIF CEO Nigel Baker said: "This high-profile agreement is a fantastic culmination of the work of Best for Pets Supply Chain Co. Ltd to develop this inaugural pet industry park and follows on from my visit to Jilin in February to promote the enthusiasm of UK pet companies to trade with China.
"The park establishes the opportunities available to UK pet companies and highlights the commitment of Chinese provincial governments to deliver on the Belt & Road Initiative to strengthen the country's trade connections.
"PIF, together with Best for Pets Supply Chain Co Ltd, are finalising details of packages for PIF member manufacturers who want to export their products to China through this new industrial zone in Jilin and members will be contacted directly in the coming weeks with further details."