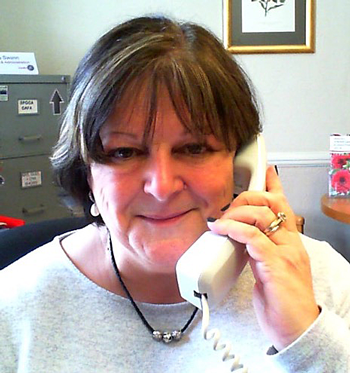 The UK and international pet and garden industries have paid tribute to Theresa Swann, head of events at PetQuip and Gardenex, who died in December.
Theresa started working for Gardenex and PetQuip in 1996 and quickly became a well-known and much-loved figure, who brought a wealth of knowledge and a great deal of passion to her work.
Amanda Sizer Barrett, director General of Gardenex and PetQuip, who worked alongside Theresa for 23 years, said: "Theresa was a vibrant and bubbly personality who exuded warmth to many different people in our sectors and helped make industry colleagues feel like part of a large family. She was loyal, hard working and dedicated and made it a matter of pride to help members in whatever way she could.
"Many of our team have worked for the Federation for many years and view our colleagues, members and our industry as part of an extended family and during her many years of service to British businesses, Theresa absolutely loved interacting with everyone in the UK and with international buyers and contacts, too. She is greatly missed by us all. We would like to thank everyone for the touching and heartfelt messages we have been receiving and will ensure that these are passed on to her family."
KIND-HEARTED
Tributes from UK and international contacts have been pouring in. Among them, Matthew Mein, organiser of garden and pet trade show Glee, said: "Theresa was a joy to work with; kind-hearted with a positive outlook and warm smiles. On behalf of my team, our thoughts are with Theresa's partner, family, friends and work colleagues. We thought so much of her."
Thomas Karl, of international trade fair organiser Messe Berlin, added: "I am so sorry for the loss of such a lively and great person. Theresa will always be remembered in our hearts. I feel so lucky that I got to know her."
And Gordon Thomas, of PATS organiser Impact Exhibitions, said: "Theresa was lovely to work with and so very kind to me personally. I always thought of her as far more than just a 'work' colleague. We travelled to many international shows together and she regularly attended PATS shows as part of the PetQuip team. We will sadly miss her. She was always helpful and supportive towards our international visitors and exhibitors."
WELCOME
Theresa passed away peacefully at Tupwood Gate Nursing Home on December 11 at the age of 55. Her funeral service will take place at Randalls Park Crematorium, in Leatherhead, Surrey, this Friday (January 17), followed by a reception at Reigate Manor Hotel.
The team at Gardenex, PetQuip and the CHA and non-executive directors of the trade associations will be attending the committal and reception and Theresa's family says industry friends and colleagues are also welcome to the service, subject to numbers. Please email amanda@gardenex.com if you would like to attend to pay your respects.
Donations are being taken to Cancer Research UK, Guide Dogs For The Blind and St Catherine's Hospice via Dignity Funeral Directors.