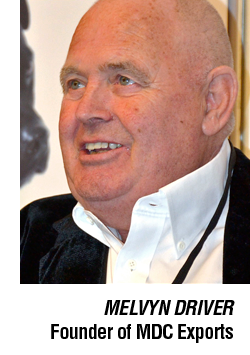 Tributes have been paid to Melvyn Driver, who has died after more than 50 years' contribution to the pet trade and animal welfare sector.
Back in the 1980s Melvyn founded MDC Exports, a company dedicated to animal welfare products designed to help animal handlers, vets and charities around the world.
He went on to design and launch the first nylon dog muzzle and founded the brand Mikki Pet products, with a full grooming line, which he later sold to Interpet. His other inventions include the MDC Smart collar, which is now a household brand in both the pet and vet markets, plus the Arms length pooper scooper and dog parking hook for securing pets outside stores.
Over the years Melvyn won many awards, including Star Product Award (PPM), Best Pet-Related Product (Petindex), Most Supportive Company (NDWA) and Best Small Animal Product (PPM).
Melvyn's son, Steve Driver, CEO of Pet Trade Innovations, said: "My dad was a familiar face within the pet and vet industry, not only his for drive and being the architect of many of the products we see every day in our rescue centres, pet shops and veterinary practices, But also for his wicked sense of humour and great stories."
"He will be missed by everyone within the pet sector. I want to thank everyone who has reached out to my family and me over the last few days to offer their condolences; I know dad would be honoured and humbled."
Steve said Melvyn worked right up until his peaceful passing at 80 years old and still loved inventing new products and coming up with ideas to make animals' lives better.
"A real character for those that met him and someone who will be greatly missed in the trade."