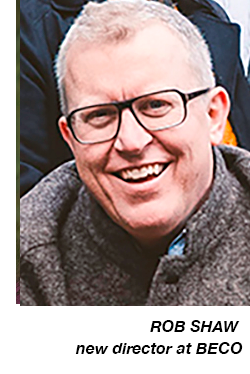 Beco has strengthened its boardroom team with the addition of Rob Shaw, who joins as a new director.
Rob is a high-profile British entrepreneur famous for co-founding the 'preppy' High Street retail brand Jack Wills, which he opened with university friend Peter Williams in 1999.
Starting from a single store in Salcombe, Devon, and just £40,000, the pair built the business over the next 20 years to have over 100 stores and revenue of more than £150m.
With Jack Wills having grown across the UK, Ireland, the US, Asia and Hong Kong, Beco believes Shaw will brings a wealth of business experience.
Beco Founder and MD George Bramble said: "These are very exciting time for Beco and we warmly welcome Rob Shaw, whose distinguished track record and huge experience will prove a tremendous asset."
And Rob Shaw said: "I have been a long-standing supporter of Beco and George's vision for the brand for a number of years and it's great to get involved on a full-time basis. My fox-red Labrador, Hubie, is especially happy too, and has proved himself to be a discerning and astute product tester.
"There's a similar feeling at Beco to when Jack Wills started to take off. It's a brand that really resonates with customers and what they feel they need right now, which comes at a time when people care more than ever about the environment.
"The team at Beco is constantly buzzing with ideas and innovations about how we can improve our products and how we serve all our great customers."