Owner Adam Chapman (centre) with store team members Richard and Vicky

Staying afloat as an independent pet shop isn't getting any easier over time, but Adam Chapman of Wolfit in Kent keeps a close eye on sales and margins, and focuses on key points of difference over larger competitors
Adam Chapman, owner of Wolfit The Pet Shop in Tunbridge Wells, Kent and a second store in nearby Tonbridge, describes himself as "the last man standing" in the town.
As an independent store in a high street location, the business is facing a set of challenges familiar to many in the trade, with rising costs and falling footfall. But he's been running the business for 14 years now, and makes sure that it operates in business-like fashion.
"Margins are dwindling, so you have to focus on stocking the things that the big guys don't do and the things that will make money for you," he says. "Where once we had RRPs we now have SSPs from a lot of the big manufacturers, and you know you can't sell it for that price and stay in business for very long."
He continues: "I think the independent trade as a whole should focus on margin rather than sticking to the RRP all the time. I need to achieve a margin of around 30% to keep the store going, so I select and price items based on that rather than the manufacturers' RRPs or SSPs.
"You don't have to stock any one particular product, after all but there are certain things customers expect to see in a pet shop, so it's a balance."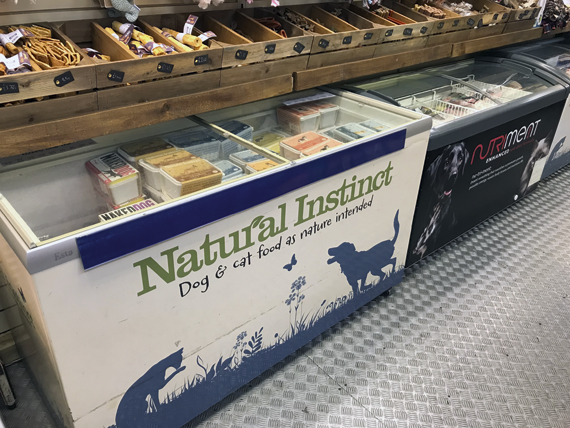 Adam maintains that the store's regular customers don't mind paying a little more for the experience of visiting the shop in person. "After Covid, I think a lot of shoppers came to realise that the high street is in danger of dying and they don't want that to happen. They like going shopping, they like the interaction, and they value the advice we give."
Although you can find some big brands on shelf at Wolfit, the eye is drawn to products with a point of difference, such as the store's own brand range.
Comprising around 20 lines covering dog food, dog treats and wild bird food, the products are a mixture of generic lines with a Wolfit label applied and some created specifically for the store with a bespoke recipe.
While own label products are good moneyspinners, raw food is also proving to be very lucrative for Wolfit.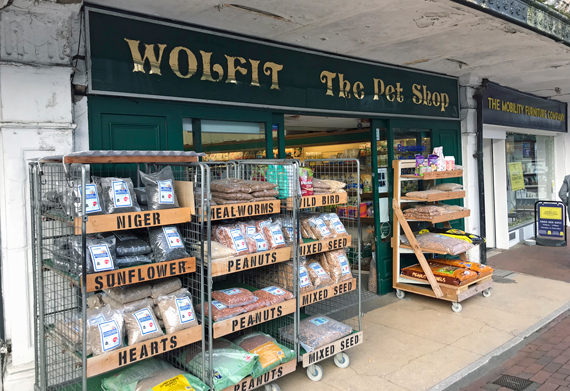 "Right now, raw is huge," says Adam. "It's good for small stores because only homes with a large amount of freezer space would be able to get direct deliveries so shoppers need to come to the shop and don't mind paying a bit more per piece.
"Three years ago we just had a single freezer, now we have seven! We've added three extra cabinets in the last year, with some additional ones installed in the basement.
"We now make more money on raw than we do on dry food. A year ago that wouldn't have been the case."
While raw food is an ongoing success, loose items sold from a dedicated display unit are also popular.
SHOPPING AROUND
"A lot of people just want to buy one item, and you generally can't do that on the internet," says Adam.
"Selling the things that you can't find online is a big part of what we do."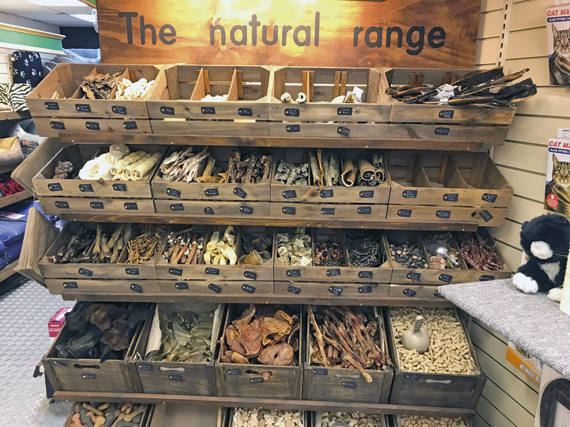 To achieve this, Adam does a lot of shopping around, using several different wholesalers and also buying direct from smaller manufacturers in order to source good products with the right margins. Adam also spends a lot of time going through sales data to make sure that products are paying for their keep in store.
"You need to calculate how much money per sq ft you need to make, and if a product is not earning that, then you need to replace it with something else.
"I'm a big believer in epos, and I look at the data on a weekly basis.
"I think the only way for the trade to survive is to use epos. Suppliers are constantly adjusting their prices and you need to keep on top of it – if the cost price of a product moves from £1 to £1.25 then that's your margin gone, and it's much easier to spot these changes using the system than going through all the invoices line by line."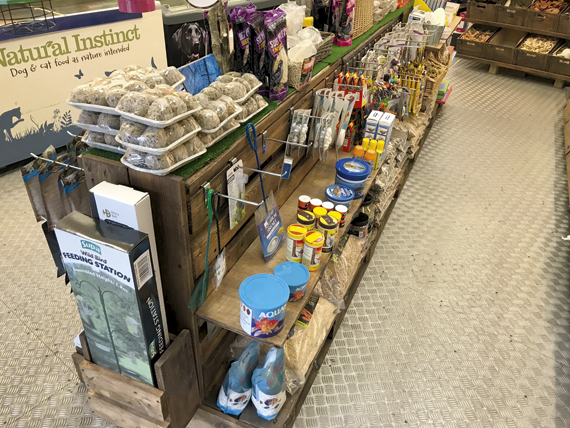 Adam's embrace of technology includes a smart website for both stores, which has been live for four years and includes an online sales service. But he is selective here as well, only listing a limited range of products where he can be competitively priced.
"The pet trade is very traditional, but we need to make sure we move with the times without losing the friendly feel," says Adam.
This friendly feel is embodied by store manager Vicky and team member Richard, who are always on hand to give advice to customers.
"Vicky is naturally interested in raw feeding, she feeds it to her dogs and she does a lot of research, she's a real raw expert and is passionate about it.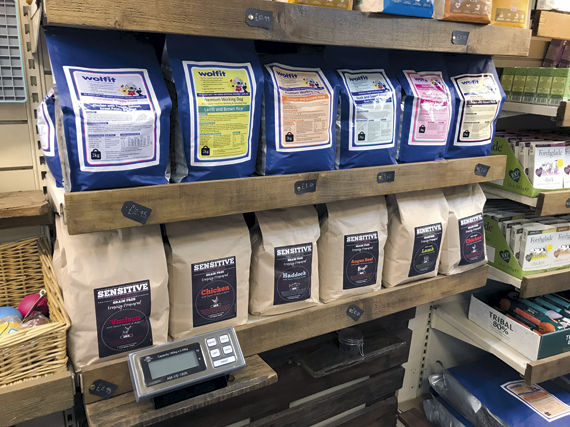 We sell more raw food in Tunbridge Wells than we do in our other shop in Tonbridge, and I think having a real expert lifts sales above where they would otherwise be," says Adam.
NATURAL AMBIENCE
The most common questions asked by customers in store these days concern natural ingredients and additives in food. "Natural and eco is the right way to go for the future," says Adam, and the store is well placed to capitalise on this trend with its natural ambience and wooden shelving, including a central merchandising stand constructed from old pallets.
"We are always following the trends, and chasing the right product that the big boys can't do as well as us," he adds.