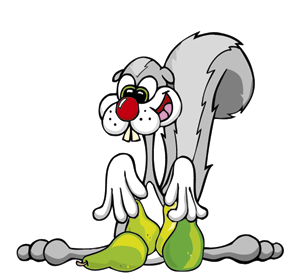 A woman from Minnesota, USA, admitted to accidentally getting a squirrel drunk after feeding it a fermented pear.
Katy Morlok had left out what she thought was a safe snack for the squirrel, however, after the animal gobbled down the fermented fruit, she quickly realised her mistake.
Katy told Fox9 news that after eating the pear, the squirrel appeared a bit wobbly, "and then it kind of dawned on me…oh no, those pears were so old I bet they were fermented!"
She then rushed out to gather up the remaining pears, before any other creatures fell prey.
Katy said that the squirrel soon recovered with a decent breakfast.