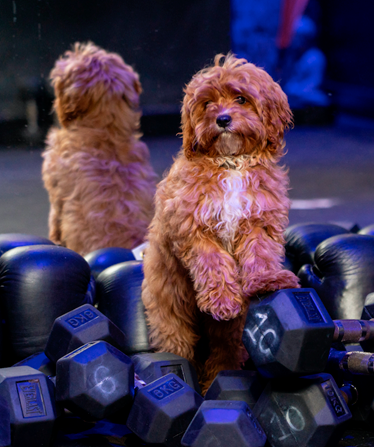 The world's first pet paralympic-style games launch in the UK this summer – and the organisers are looking for canine competitors.
The Petsure Games, which will be held at the Bath & West Country Festival from August 27-29, are calling dogs of all shapes, sizes and abilities to get their paws in gear for the most inclusive of animal sporting events held yet.
The Pet-acular Petsure Games will be three days of furry fun, set in the heart of one of the UK's best-loved country shows. To give every dog a chance take part, The Games have been designed with world-class agility coaches to be suitable for all dogs, even those that are elderly, disabled, or have pre-existing health conditions.
With events covering jumpless jumps to accommodate our less abled pets, scent-based fetch to include any visibly impaired pups, there is something for everyone.
Every dog is welcome to have a go on the course and those wishing to compete can practice and then have a go at a time trial. Legendary commentator Henry Bloefeld OBE (Blowers) will swap cricket for canines to give commentary for every competitor.
TV vet Dr Scott Miller and industry leading dog trainers will be on hand on the day to offer advice to owners.