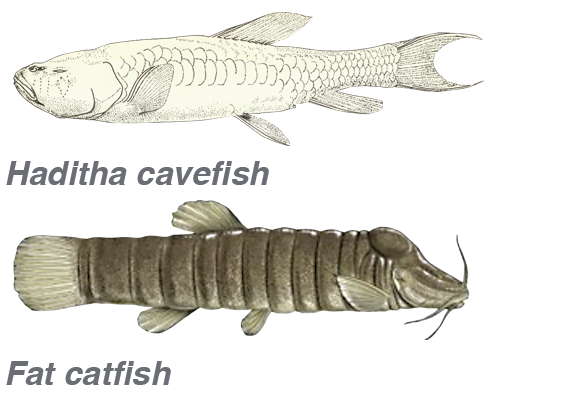 Freshwater fish conservation group Shoal has launched a campaign to search for 'missing' fish species.
The Search for Lost Fishes campaign is asking interested organisations and individuals to join in the hunt for more than 300 fish species that are currently lost to science.
These lost fishes are species that are known about but have gone unseen for years or even decades and are feared extinct. The campaign's mission is first to find the missing fish – and then to undertake conservation projects to save them.
From the original list of 300, Shoal has also come up with a 'Most Wanted' listing of 10 species of fish it is particularly concerned about. It said: "Each of these fish is remarkable in its own right and each has fascinating and wonderful stories to tell.
"Take the Haditha cavefish, which has only ever been recorded in an underground sinkhole directly underneath a shrine near Haditha, Iraq. To gain access, scientists and explorers must head through a slit on the floor of a quarry, enter a cavern and find a natural well 5m below the quarry's stony floor. Only there, as far as science tells us, can the cavefish be found."
Others on the 'most wanted' list include the fat catfish, which has fatty folds of tissue circling its body like onion rings, and the Syr Darya shovelnose sturgeon, which sports a whip-like tail filament that's nearly as long as its head and body combined.
Shoal is working on the project in partnership with Re:wild and the IUCN-SSC Freshwater Fish Specialist Group, who will be heading out to far-flung freshwater zones to try to spot the missing species.
More information on the campaign can be found at https://shoalconservation.org/search-for-lost-fishes/