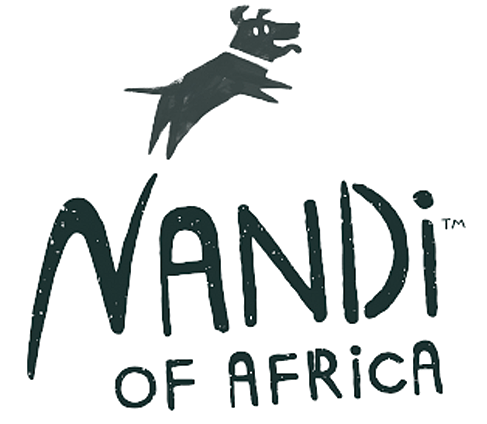 Nandi of Africa has arrived in the UK and Channel Islands and is available now, after launching its natural, premium pet treats at PATS Sandown.
The treats are produced by specialist manufacturer Maneli, which says it is aiming to be 'one of the best pet treat makers globally through its innovative ways, entrepreneurial spirit and social mission of creating jobs to grow the South African economy'.
Nandi, which is short for mnandi, means 'delicious' in the language of the Zulu people of South Africa.
The treats are uniquely African, from novel proteins such as Karoo ostrich and bushveld venison to traditional proteins like Nguni beef, a cattle breed indigenous to South Africa, and Kalahari Lamb, from a semi-arid region in the Northern Cape where flocks are free to roam. All Nandi proteins are free of hormones and routine antibiotics and the treats are made without artificial preservatives, added grains or unnatural fillers.
Nandi is 100% sustainable and the makers say, at its heart, is a belief in animal and environmental welfare. The proteins used are by-products of human systems and are never raised for the sole purpose of producing pet treats. Packaging is minimal and made of recycled materials – and the brand is always on the lookout for more sustainable options of production as they become available. Water and heat are recycled in the production processes at the factory to minimise its carbon footprint.

CHOICE OF THREE
Nandi comes in a choice of three categories spanning a range of African proteins:
– Freeze dried meats are single ingredient and 100% pure organ – parts of the animal pets naturally prefer to eat. Freeze-dried meats are ideal reward treats and are available in Bushveld venison, Karoo ostrich, Nguni beef and Kalahari lamb.
– Jerky Strips use only pure meat trimmings, with no mechanically-separated or deboned meat, and no meat derivatives. Slow cooked and smoked with hard woods, Jerky strips are prepared using all-natural ingredients and are guaranteed to contain more than 50% meat as well as only natural preservatives such as rosemary extract and rooibos. Jerky strips are anytime snacks and are available in Bushveld venison, Karoo ostrich, Nguni beef, Kalahari lamb and Cape fish
– Chews are single ingredient functional, slow-dried treats with nothing added and Maneli says they also eliminate bad breath and improve dental health. Chews are available in Nguni beef tendons, Nguni beef pizzles and Karoo ostrich tendons.
Each pack of Nandi treats provides a full list of ingredients used as well as a guaranteed analysis of nutrient content.
The products have an RRP of £6-£7. Trade prices, ex VAT, on medium-sized orders are £2.90 per unit and are further negotiable for larger orders. Introductory offers also available on consultation.
Nandi of Africa is exclusively distributed in the UK by Bulelo.