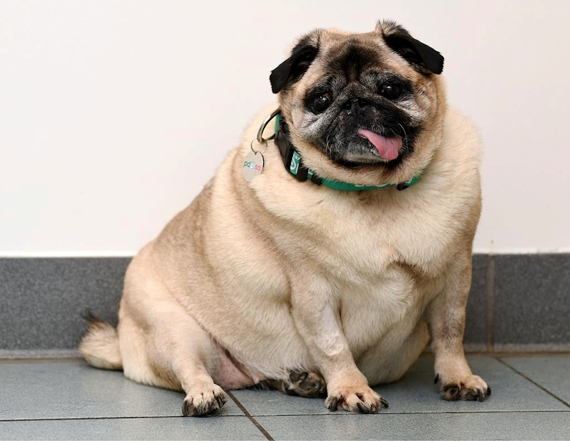 PDSA is appealing for the UK's fattest pets to enrol in its Pet Fit Club.
The contest, now in its 14th year, has helped 137 overweight pets lose 75 stone, which, the charity says, is equivalent to 1,190 cans of dog food.
PDSA vet Olivia Anderson-Nathan said: "Obesity has been a huge problem among UK pets for a number of years and sadly there is no sign of improvement…
"Animals who are overweight have a much greater risk of developing health problems such as arthritis and diabetes – which can have drastic consequences."
Owners can enter their pets in the Pet Fit Club on PDSA's website.