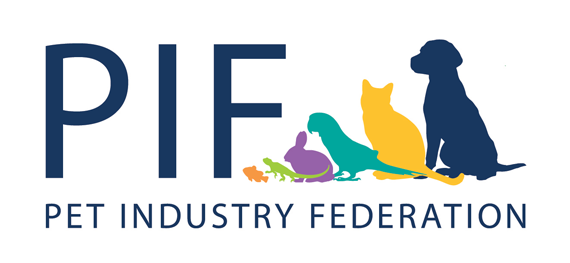 The Pet Industry Federation has outlined plans for a busy year ahead as it approaches Crufts and re-structures its Bedford-based team.
With more than 2,000 members and a pedigree dating back 70 years, the Federation is the largest and longest established trade association for pet businesses in the UK. Its objectives are to raise standards in the pet industry and support businesses that want to emphasise their commitment to customer care, animal welfare, education and training.
CEO Nigel Baker said: "PIF members have always viewed their membership as a hallmark of quality – a means of setting themselves apart from other businesses. In an industry which is largely unregulated, and with an ever more discerning pet owner, this distinction is more important than ever before. We believe that our members are the best in the industry and that PIF membership provides that distinction."
PIF membership offers a range of business-related benefits. The most popular of these include competitive rates on insurance, discounts on commercial printing and pet-related education courses, and special broadband and telecom rates as well as free access to a legal helpline, licensing help and entry to the public-facing MyPetPeople website.
NEW ACTIVITY
As part of its remit to raise standards and to represent its members, PIF works with external organisations such as the Canine & Feline Sector Group and the All-Party Parliamentary Group for Animal Welfare on a range of legislative issues, such as the Animal Activities Licensing regulations. This collaborative work has also resulted in the recent publication of the Professional Dog Walking Guidelines and the soon-to-be-published Professional Pet Grooming Guidelines.
And Nigel says 2019 will be 'a hive of new activity to bring further benefits and opportunities to PIF members'.
He said: "We have strengthened our team by combining our marketing and membership activities, under Martin Langhorn; and brought in a new events co-ordinator, Daniel Everett, to help build our events programme and launch new opportunities, which we will announce shortly. In addition, we are building some exciting links exclusively for PIF member manufacturers and investing in a new database to bring a much better communications experience to all our members.
"We're also working to ensure that our members' views on the new licensing regulations are heard as we survey them shortly, ahead of a DEFRA review later this year; and our education team continues to develop new courses and qualifications to meet the ever-evolving needs of the industry. We're excited by what this year has to offer and look forward to sharing further details over the coming weeks."