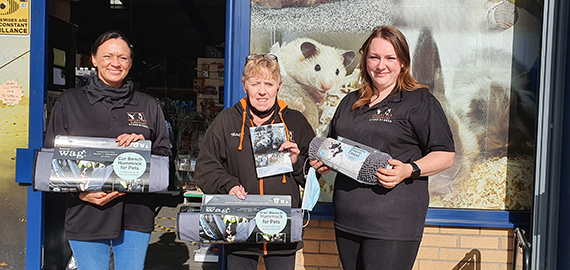 Congratulations to Valley Pet and Angling, in Blackwood, Monmouthshire – the lucky winner of our Henry Wag reader giveaway.
Grant Rogers, director of 3P Enterprise, presented the prize to Tracey Williams, who runs the store with her husband and team – and even before he arrived home, the delighted retailer had sent him photos of their new Henry Wag display!
Pictured is Tracey Williams (centre) outside the store, which offers a wide range of pet and animal feeds and accessories, fishing tackle and guns.
Valley Pet and Angling won an eye-catching branded header board and a selection of top-selling products with a total retail value of £685.