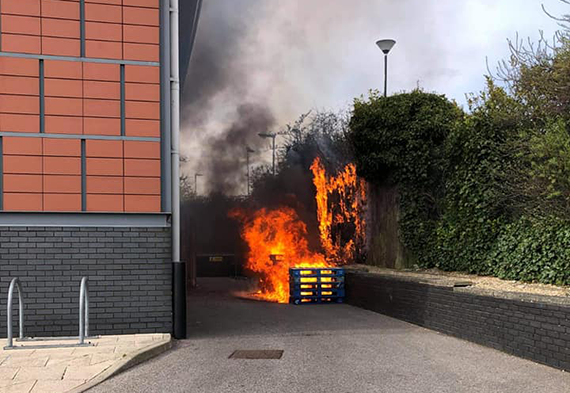 Police have arrested a teenage boy on suspicion of arson after a fire broke out at a Pets at Home store in Worthing, West Sussex.
Emergency services were called to the store at 4.45pm on Sunday (May 9) after the blaze was spotted close to some oxygen cylinders stored outside. People and animals were inside the building at the time.
The store's Vets4Pets department posted on its Facebook page: "We have unfortunately fallen victim to what appears to be an intentional fire.
"We are so lucky and thankful for the efforts of the fire service and the police in getting the situation under control as efficiently as they did.
"There were still colleagues in the premises as well as a number of pets and the thoughts of what could have been are horrifying.
"The fire started right beside the fire exit and also right beside our stored oxygen cylinders, we are so very lucky this situation is not a lot worse.
"Unfortunately the oxygen supply pipes have been affected and badly melted, they will need to be assessed and repaired as a matter of urgency but mean that we will be unable to do surgery until we have more information. We will contact those affected and appreciate your understanding.
"Sincere thank you to Sussex fire and police services."
Sussex police said the emergency services responded to a report of pallets on fire outside the Pets at Home store, and the blaze was brought under control. No people or animals were injured.
The police spokesperson added: "A 15-year-old local boy was arrested on suspicion of arson and released under investigation pending further enquiries."