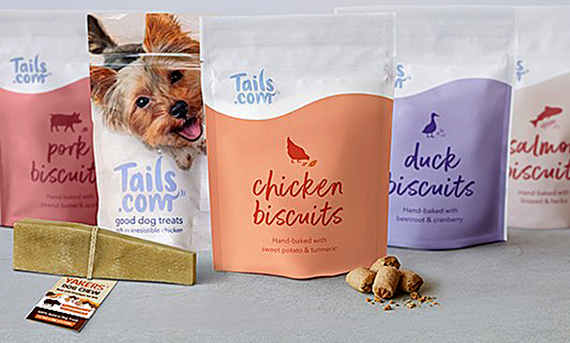 Tailored pet food service tails.com has formed its first external partnership, selecting Yakers to supply its 100% natural Himalyan yak milk occupiers direct to its subscription customers.
Yakers are available in three different sizes for tails.com customers to add to their baskets from yesterday (Monday).
'Occupier' treats are a significant growth sector, with many owners buying them to top up their dog's existing food basket on a weekly basis, tails.com says. The partnership with Yakers enables the etailer to provide further health and wellbeing options for the 200,000 dogs it serves each month.
Lucy McCarthy-Christofides, head of proposition and range at tails.com, says: "Yakers has created a cult following over the last year as a natural, low-lactose occupier. Unlike anything else on the market, they are 100% natural, long-lasting and dogs love them which is particularly important for owners given that they need to keep dogs occupied in the house right now."
Rob Constance, sales manager, Yakers, added: "We are proud that our chews have been selected to launch to tails.com's loyal subscription customers. Being 100% natural and grain-free, our chews possess the key nutritional values many customers are looking for for their dogs."
"As consumer shopping habits shift further towards subscription and convenience, it is exciting for us to partner with tails.com who offer this to their customers and their pets so brilliantly."