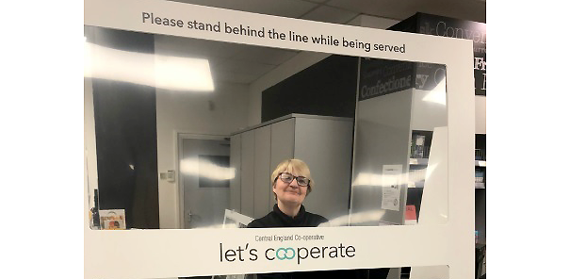 Central England Co-op has rolled out the installation of plastic screens at its stores to help keep staff and customers safe.
The retailer, which has more than 240 stores across 16 counties, has also revealed that it is bringing forward its annual bonus and doubling its colleague to discount to say 'thank you' to those who have gone 'above and beyond to support their communities'.
Central England Co-op has hired more than 500 new staff to ensure shelves continue to be stocked with food and essentials.
Stores are also now closed early from 8pm to enable staff to clean and replenish stores as well as get home to see their families. And all bread is now sold wrapped.
SAY THANK YOU
Central England Co-op chief executive Debbie Robinson said: "Our colleagues and key workers are doing everything they can to ensure our communities continue to be supported during this uncertain time.
"In the spirit of co-operation, we wanted to say thank you by giving them a little something to showcase our gratitude for their hard work and dedication…
"If you're able to say thank you to our colleagues and to key workers when you see them, we are sure they would really appreciate the support at this time. Please be kind and respectful to everyone around you."