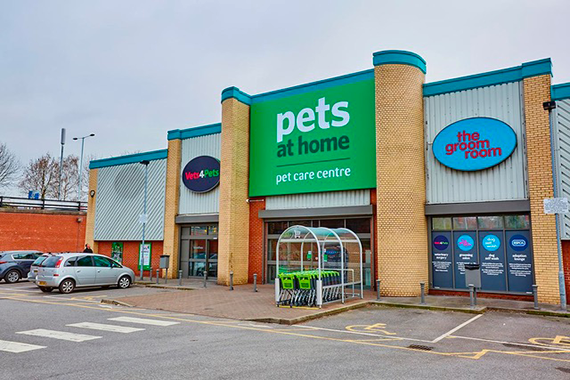 Pets at Home has launched a report outlining how it will achieve its goal of becoming the most responsible pet care business in the world.
The retail chain's Social Value Report reveals that the company will focus its efforts in three areas: pets, people and planet.
Each of the three pillars has an ambitious, long-term goal, says the company. These are:
> Pets – To positively impact the life of every pet in the UK by 2030
> People – To enhance the lives of one million people by 2030, through our shared love of pets
> Planet – To become net zero by 2040
These goals are supported by 10 quantifiable targets that will drive the group's performance forward over the next few years, along with 20 clearly defined and agreed actions.
Pets at Home will add to these over time as it develops further initiatives while working towards its ultimate aims.
Peter Pritchard, Pets at Home group CEO, said: "The launch of our social value strategy marks a major milestone for our business. I am very proud of what we, as a group, have been able to achieve this past year but recognise the importance of strengthening our ambitions and outlining our goals so that we can work towards them together.
"To be the best pet care business in the world, we must also be the most responsible one, and we embark on this new strategy with renewed focus on improving the lives of the nations' pets, supporting people in our business and communities and helping to protect the planet."
To achieve the ambitious goals set out in its strategy, Pets at Home has also outlined a number of partnerships which will enable the business to share knowledge, resources and experience. These include a partnership with the Prince's Trust to develop a work experience scheme for young people, signing up to the British Retail Consortium's Climate Action Roadmap to help collectively deliver the industry's net zero ambition, and developing a Pet Memory Scheme with The Woodland Trust.
The publication of the Social Value Report follows the company's 'Our Better World Pledge' campaign launched in October 2020.