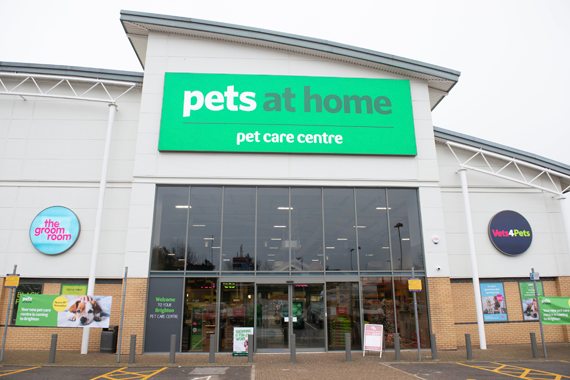 Pets at Home has opened the doors to a new pet care centre on Carden Retail Park in Brighton.
The new store will see the UK's largest pet retailer trial a number of sustainability initiatives, including energy efficiency, waste reduction and water reduction measures. It forms part of the company's commitment to becoming operationally net zero carbon by 2030.
Specialist pet care advisors will be on hand at the Brighton store to support pet owners with flea and worm subscription advice, free weight checks and nutritional consultations, and coat and harness fitting for dogs.
Customers will also find a small animal pet village, which has been designed with pets in mind to ensure there is plenty of room for them to play, hide, eat and sleep, as well as an aquatic centre with a range of fish and accessories.
The store is home to The Groom Room, which offers a wide range of grooming services for dogs, including full grooms, spa treatments, puppy grooming, bath, brush and blow-dry, and nail clipping.
A Vets4Pets surgery will also be opening inside the pet care centre in spring next year.
Store manager Jack Buck, said: "We can't wait to welcome customers and their pets from the Brighton community into our new pet care centre. We really do offer everything you need to keep pets happy, healthy, and safe, all under one roof. Whether it's help with fitting a new winter jacket, or accessing our grooming services, our team are always on hand to offer expert pet care advice, support and guidance."