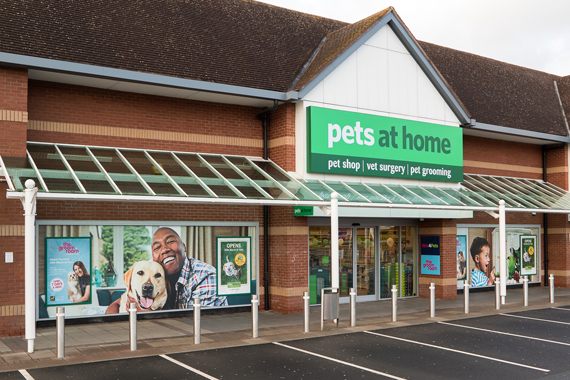 Pets at Home has seen record-breaking online and offline trading days, and also hit an all-time grooming high when it groomed 6,023 dogs in a single day.
The 453-strong retail chain says its total revenue growth for the third quarter of October 2019 to January 2021 grew 7.9% to £255.9m. Retail revenue rose 7.2%, while revenue in the company's veterinary care division increased by 14.4%.
The group enjoyed its best ever online and in-store trading day on December 23, with more than £1m worth of sales.
Peter Pritchard, the group's chief executive, said: "Our sales performance in the quarter proves once again that by offering convenient and affordable pet care to customers, we can further strengthen our market-leading position.
"Against a backdrop of unprecedented consumer volatility, our continued momentum leaves us very much on track with our plans for the year."
Its 316 grooming salons groomed more than 27,000 dogs in the week before Christmas, hitting a peak on Christmas Eve.
New-format store Stockport was the busiest for grooming, seeing more than 250 dogs in the week before Christmas.
Peter added: "Christmas week was our busiest ever for pet grooming: 27,555 dogs means bucket loads of shampoo! There's no doubt that in the same way that people like to get their own hair done for Christmas, owners like to make sure their dogs are looking their best for the family photos."
He added that numbers for its subscription services have hit 850,000, while the number of VIP members rose to 5.3m.
Sophie Lund-Yates, equity analyst at Hargreaves Lansdown, said: "Pets at Home's strategy is fetching results. The third quarter saw the group post record trading days, both on and offline, which is a feat many retailers could only wish for.
"What's promising is Pets has been able to make the most of cross selling. That gives a real insight into the group's USP – it's branded itself as a place for pet owners to take care of all their animal errands, and the offer of an overall experience is helping sales."