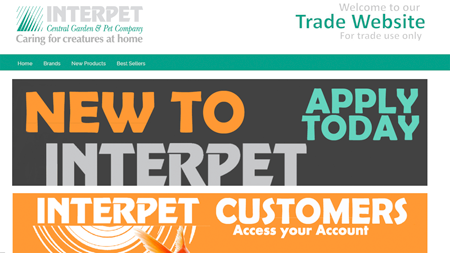 Pet accessories and aquatics business Interpet has introducecd a new, trade-only website at https://trade.interpet.co.uk/
The site, designed and created specifically for trade customers, features the company's leading brands, including Interpet Aquatics, Blagdon Pond, Mikki Pet, and Nylabone alongside several others.
It enables customers to create an account where they can keep up to date with the latest products, innovations and promotions. With instant access to more than 1,000 products, ordering is quick and simple, with an online payment facility (World Pay) also available.
Other features include the option to save favourite products for easy re-ordering and the ability to upload orders using Fastlines. The site is open to both existing and new retail customers.
Commercial manager Jason Booker said: "In a growing industry where our retail customers are under pressure to offer quality products at a competitive price, we are delighted to be able to offer this new facility that will not only keep them up to date with the latest developments, but also speed up the ordering process."